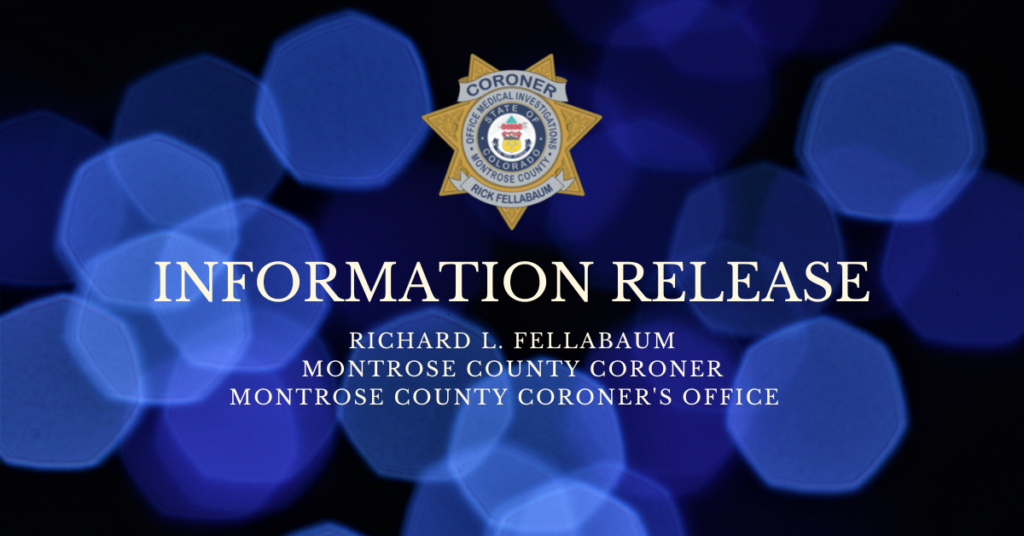 Montrose, COLO.–In the early morning hours of Jan. 23, the Montrose Police Department was dispatched to a disturbance. A male was found unresponsive and transported to Montrose Regional Health. The decedent is 59-year-old David Lofley of Montrose, Colo. The case is currently under investigation by the Montrose Police Department and the Montrose County Coroner's Office of Medical Investigation. The cause and manner of death are pending the results of an autopsy.
Rick Fellabaum, Montrose County Coroner
Montrose County Coroner's Office
This concludes this press release in its entirety. No additional information is available at this time.