The Montrose County Office of Emergency Management (OEM) plans, coordinates and supports a wide-range of activities that help prepare for, respond to, and recover from disasters and large-scale emergencies, while also reducing vulnerabilities to hazards.
In an emergency it is absolutely imperative for public safety officials to reach those in the community who are most at risk. During an emergency situation, the local Emergency Alert System may be used to broadcast messages on KKXK (94.1 FM) as well as KUBC (580 AM). Safety officials may also use the Emergency Notification System, a system that attempts to deliver recorded emergency messages to the traditional wired phones in the affected area. However, due to the increasing reliance on mobile phones for communication, individuals who wish to receive emergency voice or text messages on their mobile phone must complete a simple online registration. To register, please click here.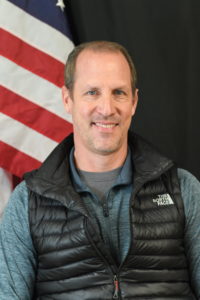 Emergency Manager
Scott Hawkins
1200 North Grand Avenue
Montrose, CO 81401
Phone: 970-252-4043
Looking for COVID-19 Information?
Please visit montrosecounty.net/covid19.
Fire Restriction Information
For up-to-date information on fire restrictions on the West Slope of Colorado, visit westslopefireinfo.com
Montrose County Office of Emergency Management Blog
Visit the MCOEM Blog by clicking here.